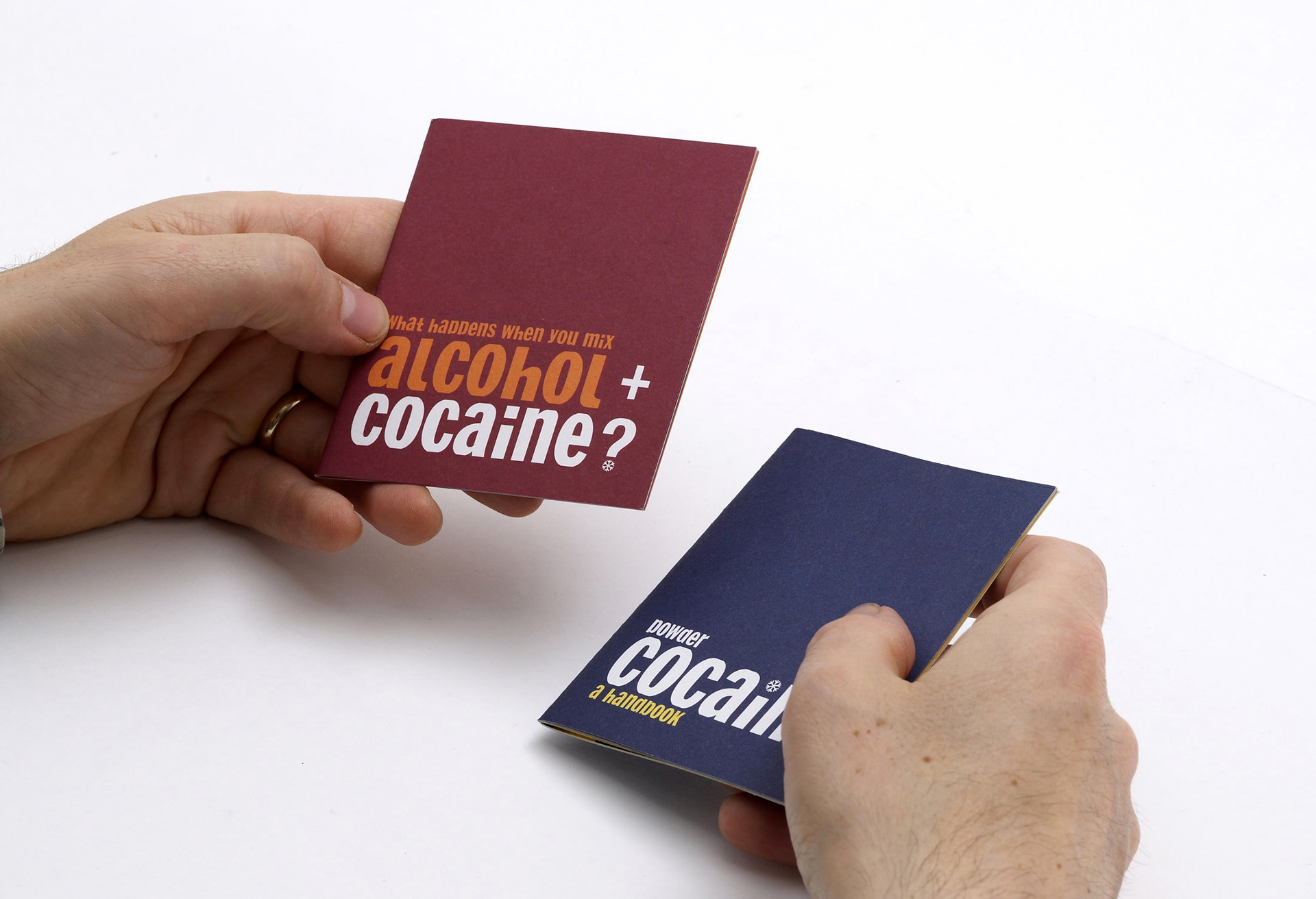 Lesage Design love to work on projects like this series of drug education booklets for the City of London Substance Misuse Partnership, which could play a role in saving lives. 
The format chosen is discreet and highly portable. The approach we advocated is non-judgemental and to the point (a handbook).
We commissioned the text and ended up rewriting it to achieve the right tone. The visual style is hip without trying to be 'down with the kids'. These have been reprinted several times and are distributed in many locations, including night clubs.